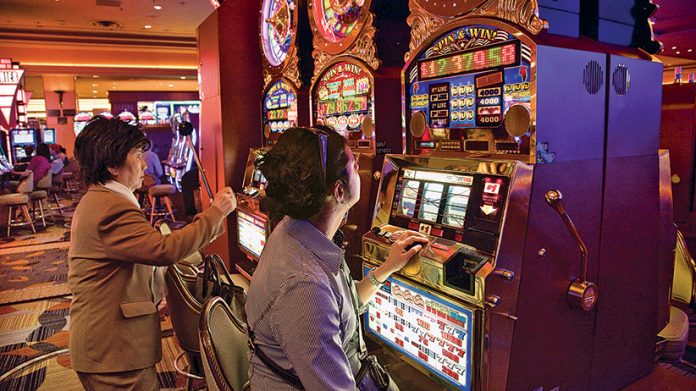 Gambling in Japan has come a long way. For the longest time, both real life and online gambling events have been banned by the Criminal Code, except for lotteries, some sporting events and Pachinko. The government oversees all kinds of gambling activity.
Wave of change
The Integrated Resorts bill of 2016 may have been passed into law but not without a fight from the opposition. The bill, which ended a 15-year wait for Japan to legalize gambling, allows for the building of land-based casinos in major regions of the country. This finally opens up what is thought as the last frontier to big casino moguls. The gambling industry in these parts is thought to hold the potential to become the second largest after Macau. Japan is seen by many analysts as what could be the gambling capital of East Asia.
Even though all stake holders are bubbling with excitement to get things rolling, the opposition has been keen to point out that the bill has been force fed to the country by the Liberal Democratic Party (LDP). Opposition was so fervent that physical confrontations broke out days before the bill was passed in the lower chamber of parliament.
The bill was one that Prime Minister Shinzo Abe was keen to pass into legislation. Introducing casinos into the untapped market was one of the ways that the Prime Minister intended to boost the country's tourism sector. According to analysts, the building of land-based casinos is projected to boost gross domestic product, with forecasted returns at USD16 billion. At 16 billion dollars, the casino industry in Japan will be raking in half of Macau's revenue and 5 billion dollars more than Las Vegas. Aside from breathing life into an economy that desperately needs it, the bill also tackles the issue of problem gambling which is a known scourge in the country.
Tough restrictions for Japanese citizens

Owing to the gambling problem which many fear might worsen upon the arrival of integrated resorts, the bill has some tight measures to curb casino visits. Locals will have to foot a 6000 yen ($54) fee to get admitted into the establishments. The number of visits per week has also been set to three, with a maximum of ten visits a month.
Japanese Point of View
カジノリゾートにただで入れないのが少し残念です。一回入る旅に6000円も払わなければいけないのがちょっと痛いですね。私は普段オンラインカジノでもプレイしてます。オンラインカジノでは色々なボーナスがあるので、無料でゲームを出来てしまうのも変ではありません。入金不要ボーナスなんかでフリースピンを使用して、カジノ無料ゲームができてしまいます! それに比べて、大阪のカジノリゾートはプレイする前から6000円損してます。しかもインターネットカジノみたいに入金ボーナスや、ウェルカムボーナスなどもないでしょう。でも実際に行ってみないと、良いか悪いか判断できないですね。日本でカジノを実験するのが楽しみです!
Translation : I'm a little bit disappointed that I can not go in for free. If I have to pay 6000 yen every time I go in, that's a bit much for me. I normally play casino online. On  online casino, there's always so many bonuses that many times I get to play the games for free. If I just use the no deposit bonus or free spins, I'll get to play the game without losing a dime! Comparing that to Osaka casino resort, I'd already lost 6000 yen before I even started. Besides, casino resort probably won't give out as many bonuses as internet casino. However, I cannot judge whether it will be good or bad when I never even take a step in! So I'm still excited to try casino in Japan.
Japan can get the tourist numbers
Last year, Japan attracted 28.6 million tourists, which was record-breaking. The country anticipates that it shall be welcoming 40 million tourists by 2020 when the Tokyo Olympic and Paralympic games come to the city. The first integrated resorts will not be finished until 2023 though. Even so, if Japan can fulfill the goal of attracting such numbers by 2023, then getting to 60 million tourists by 2030 is a realistic goal.
Rural revitalization
Integrated resorts stand to benefit regions of the country that lacked such spurring developments. Experts forecast that the IRs will catapult local economies into action creating jobs and improving the living standards in areas that are quickly being depopulated.
The bill allows for three IRs to be built but this can be reviewed after seven years of running. It is unclear which big names will win the licenses to establish their brand in the new market even as all the major names scramble for a piece of the pie. Different regions are also expected to compete fiercely over where the resorts will be built.