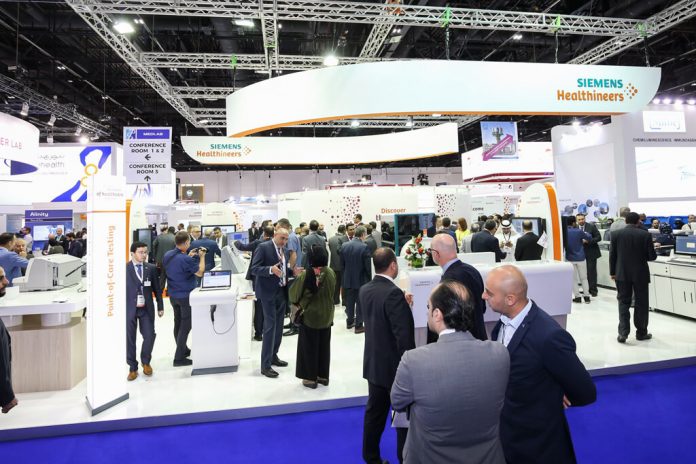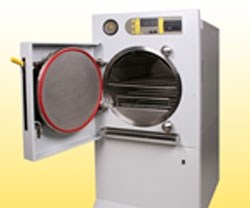 The British autoclave maker Piorclave is showcasing its flagship autoclave model at one of the world's biggest laboratory exhibitions – Medlab Exhibition – between 6th and 9th Feb 2017. The EH150 is an extremely versatile front loading autoclave that brings together incredible energy efficiency, superior sterilizing performance as well as highly competitive pricing. Unsurprisingly, the EH150 autoclave has become one of the most popular autoclaves for sale with buyers ranging from healthcare and pharmaceutical companies to the numerous labs in the food processing industry as well as many educational centers and research institutions around the globe.
Callers at the B58 stand in Hall Z3 had the chance to experience firsthand the top-quality quality build of Piorclave autoclaves including the EH150. This is a front loading chamber with a 150 liter capacity with the side panel purposely changed to a clear side panel in order to enable visitors have a perfect sight to the clean and well-thought-out lines of the autoclave. It's amazingly easy to operate simple cycles as well as fully fledged multi-program sterilizations with the help of one touch controls. Additionally, the innovative microprocessor systems of Piorclave autoclaves store detailed information regarding sterilizing cycles and various data including temperatures, pressure, as well as time archived in a file.
The EH150 autoclave meets and surpasses international standards in many aspects. It is exceedingly effective in its work as it's built with epoxy coated panels while its frame segments are treated with a superior anti-bacterial agent that kills all fungi as well as bacteria such as E. coli, Salmonella, MRSA, Campylobacter, Listeria and others, and thus helps prevent cross contamination. At the B58 stand at Medlab, Middle East's leading exhibition, EH150 is featured to represent the excellent build quality that's synonymous with the wide range of autoclaves from Piorclave that include power door lab autoclaves, stackable, double-door, front, top and benchtop autoclaves.