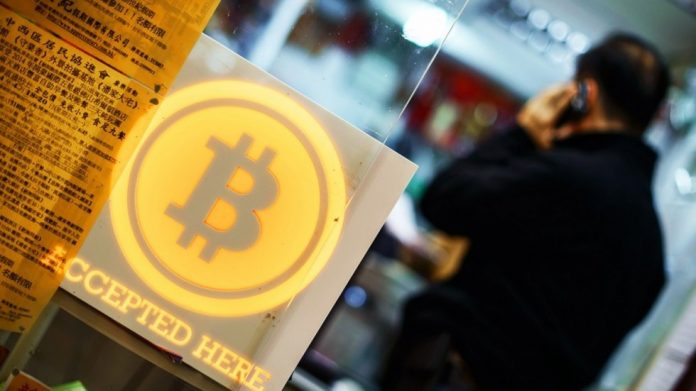 Chinese police have detained three people who allegedly operated an online Bitcoin trading platform, shut it down unexpectedly, and vanished with investors' assets.
A 29-year-old suspect surnamed Liu allegedly began operating GBL trading platform on May 27 of this year, according to police in Dongyang City in east China's Zhejiang Province.
Police said the trading volume of the platform, which claimed to be based in Hong Kong, gradually grew, eventually ranking fourth in the country.
Investors who signed up with GBL could trade Bitcoins just as they buy and sell stocks or futures. By the end of September, the platform had attracted 4,493 registered users, said the police.
The platform closed suddenly on Oct. 26, with a hacker's message on its home page and its management team out of reach, the police said.
When investors found they could not log in to their accounts, and the contact address posted on the website was fake, they suspected a scam rather than a security breach, the police said.
An investor surnamed Qiao lost 90,000 yuan (14,669 US dollars) and reported the case to Dongyang police, who started an investigation immediately.
Three suspects were caught in mid-November in southwest China's Guizhou Province, east China's Anhui Province and south China's Shenzhen City.
The other two suspects are a 24-year-old man surnamed Jin, who was in charge of the platform's daily operations, and a 33-year-old man surnamed Huang, who was responsible for financial management.
The amount of money involved in the case is unclear.
According to reports from The Standard, a Hong Kong newspaper, investors might have lost up to 25 million yuan.
Police are carrying out further investigation into the case.
Bitcoin, a form of digital e-money stored in a virtual wallet, has soared in value in recent months.
Bitcoin came into the Chinese public eye in April this year, when movie star Jet Li's One Foundation received a donation of several hundred Bitcoins to help quake-stricken Sichuan Province.
The "currency" has been heating up ever since, especially when China Central Television reported on the evening news on Oct. 28 that Canada has set up the first Bitcoin ATM machine.
The daily volume of business for BTC China, the country's largest Bitcoin trading platform, has now exceeded 100,000 Bitcoins.
The price of one Bitcoin stood at about 6,635 yuan on BTC China on Tuesday.