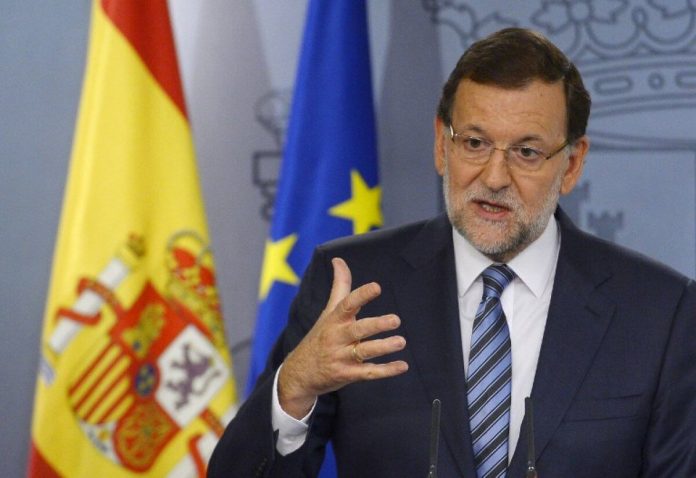 MADRID, Jan. 14 — The popularity of Spanish Prime Minister Mariano Rajoy and his Popular Party (PP) government continues to crash, according to an opinion poll published in Spanish newspaper El Pais on Monday.
The poll shows that only 29.8 percent of Spaniards would vote for the PP should a general election be held in the country today. It is the lowest poll performance since 1989 and almost 15 percent below the 44.6 percent the PP polled in the general election in Nov. 2011.
The economic crisis coupled with the continuing rise in unemployment to almost 5 million, corruption scandals and protests have hit the PP vote.
Rajoy has been criticized for his failure to publically explain his policies. 84 percent of Spanish citizens now say they have no confidence in his leadership ability.
However, the poll offers little consolation for the opposition Socialist (PSOE) Party, which has followed its general election defeat with a series of setbacks in regional elections in Galicia, the Basque Region and Catalonia.
Only 23.3 percent of those polled said they would vote for the party. This is 0.6-percent up on a December poll, but 5.4 percent down on November 2011.
With the two main parties suffering, Spaniards appear to be turning to the more radical left wing, Izquierda Unida, whose support continues to rise, standing at 15.6 percent, almost nine points higher than their November 2011 election showing.
Meanwhile the centrist Union Progreso y Democracia (UPyD) has seen its share of the vote climb to 10.1 percent with party leader Rosa Diez the most highly rated politician in Spain.